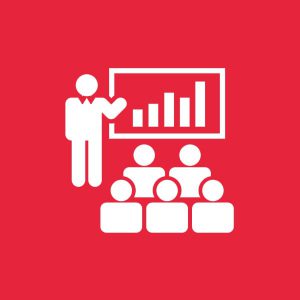 The network offers trainings on organizational development and technical / operational development of CSOs.
Trainings are provided by the Network can be of two levels:
The first level – the basic, during which provides basic knowledge and skills in the topic of the training.
The second level – elevated, during which participants who already have knowledge and skills on the subject of the training can improve and deepen them, as well as practice them in practice.
Training "Training" includes two components: pre-training and post-training.
Pre-training suggests that the Coach / Coaches of the Network prepare a questionnaire in order to better understand the expectations of participants. Post-training provides evaluation of the training through questioning participants and writing an analytical report with recommendations for the client organization.
Number of training days. The network offers one-two-three-day training. Training coaching takes place within five days.
Planning
Strategic planning
Operational planning
Search and decision making
Work in a team
Search Finance / Fundraising
Effective management and management in the organization
Writing and project management
Managing and resolving conflicts
Monitoring and evaluation in CSOs
Human Resources Management
Time management
Financial management
Assessment of organizational development
Defining needs
Communications and PR
Accounting
Legal issues of CSO life
Construction of coalitions and networks
Training on interactive adult learning techniques
Enlightenment and mobilization of voters
Research skills
Social entrepreneurship
A project approach as a community development tool
Community development: my rights and responsibilities in the community where I live
Community Strategic Planning
Charity development
Advocacy
Human rights and local democracy. Ensuring participation in decision-making at the local level
Business Planning
Gender issues
Informational and educational campaigns